The Frieze 25th Birthday Bash
Date: Sunday, Sept. 9
Time: 4pm - 6pm
Venue: Frieze Ice Cream Factory
Location: 1626 Michigan Avenue, Miami Beach
Contact: (305) 538-2028
Price: Free
Ages: Baby (under 2), Preschooler (2-5), Kids (5-10), Tweens, Adults

---
The Frieze will give back to their customers and the community who have supported them over the past 25 years via a fun-filled festival with face painting, an interactive photo booth sponsored by PhotoMingle, raffle prizes and much more. Miami HEAT Star, Chris Bosh, will be behind the counter scooping free ice cream for attendees, and The Frieze will unveil its Chris Bosh-inspired flavor!

Pint size containers of the signature flavor will be available for sale and autographed Miami HEAT memorabilia will be featured as raffle prizes. Proceeds benefit Bosh's foundation, Team Tomorrow Inc., dedicated to uplifting children and families in the South Florida community through support of community-based organizations.

The 25-year anniversary will also mark The Frieze's launch of its one-year charitable partnership with Team Tomorrow Inc., during which Bosh's flavor will be sold year-round with proceeds going to the foundation. The City of Miami Beach will be presenting Proclamations to both The Frieze and Team Tomorrow Inc.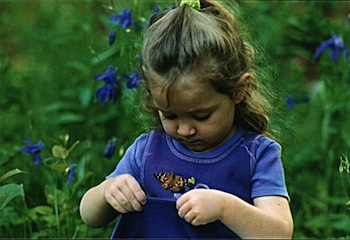 Happy weekend! Make it extra festive by planning some indoor or outdoor fun, winning free theater tickets or signing your munchkin up for summer camp... read more
Email event to a friend
---
To:
Thank you for your Munchkin Fun upgrade. Your image and/or video has been sent to our editors for review and will be published shortly. We'll send you an email as soon as your upgraded event is published (most requests are reviewed within hours). In the meantime, lot of Munchkin Fun fun to be had!
Add an event to the calendar
Browse the calendar for family-friendly fun
Help spread the word about Munchkin Fun
Email us feedback & suggestions
Thanks!
The Munchkin Fun team