SoundScape Cinema Series 2012-13
Date: Wednesday, Oct. 3
Time: 8pm
Venue: SoundScape ExoStage
Location: 400 17th St, Miami Beach
Price: Free
Ages: Preschooler (2-5), Kids (5-10), Tweens, Adults
Frequency: This is a recurring event, click here to see upcoming occurences
---
The free SoundScape Cinema Series begins in October 2012 and is held at the Miami Beach SoundScape ExoStage.


Oct 3: The Avengers
Oct 10: The Devil Wears Prada
Oct 17: The Artist
Oct 24: The Hunger Games
Oct 31: Young Frankenstein
Nov 7: The Dark Knight
Nov 14: Singin' In The Rain
Nov 21: The Goonies
Nov 28: Indiana Jones and the Last Crusade
Dec 5: Presentation of video art from Art Basel Miami Beach
Dec 12: Amadeus
Dec 19: Edward Scissorhands
Dec 26: Funny Girl
Jan 2: Spider-Man
Jan 9: Hugo
Jan 16: Rear Window
Jan 23: Jurassic Park
Jan 30: Cabaret
Feb 6: Iron Man
Feb 13: The Help
Feb 20: To Kill a Mockingbird
Feb 27: Pee-Wee's Big Adventure
Mar 6: The Bourne Identity
Mar 13: The Lord of the Rings: The Fellowship of the Ring
Mar 20: Crouching Tiger, Hidden Dragon
Mar 27: My Fair Lady
Apr 3: Quantum of Solace
Apr 10: The Princess Bride
Apr 17: Men in Black
Apr 24: Titanic
May 1: Harry Potter and the Goblet of Fire
May 8: Sunset Boulevard
May 15: Jaws
May 22: Bend It Like Beckham
May 29: Superman

*Movie titles are subject to change without notice.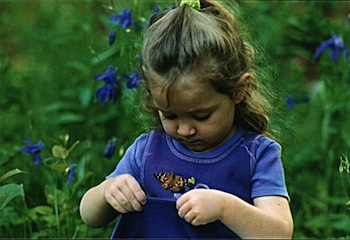 Happy weekend! Make it extra festive by planning some indoor or outdoor fun, winning free theater tickets or signing your munchkin up for summer camp... read more
Email event to a friend
---
To:
Thank you for your Munchkin Fun upgrade. Your image and/or video has been sent to our editors for review and will be published shortly. We'll send you an email as soon as your upgraded event is published (most requests are reviewed within hours). In the meantime, lot of Munchkin Fun fun to be had!
Add an event to the calendar
Browse the calendar for family-friendly fun
Help spread the word about Munchkin Fun
Email us feedback & suggestions
Thanks!
The Munchkin Fun team