Mirabelle Goes For a Walk @ Coral Gables
Date: Saturday, Jan. 12
Time: 12:30pm
Venue: Books & Books Coral Gables
Location: 265 Aragon Ave, Coral Gables
Contact: 305-442-4408, http://www.booksandbooks.com/coralgables
Price: Free
Ages: Preschooler (2-5), Kids (5-10)

---
Michael Muller is a photographer, collage artist, and proprietor of the Mirabelle line of greeting cards. He and Mirabelle, a real Boston terrier, began their lives together in 2006. They live in Washington, D.C., and online at adventuresofmirabelle.com. The smart look of the Mirabelle books is as original and iconic as Mirabelle herself, combining strong black lines, bright spots of color, and bits of photography to create seamless collages. The text of each story is a dialogue between Mr. Muller, who asks questions, and Mirabelle, who replies with her actions--perfect prompts for parents to take the Mr. Muller part and the child to answer in the role of Mirabelle. Muller and Mirabelle will be at Books & Books this afternoon to read from: Mirabelle Goes For a Walk and Mirabelle and the Bouncy Ball (Workman, $6.95)

Mirabelle and Mr. Muller know what every little kid knows-- the simplest thing can be endlessly fascinating and fun.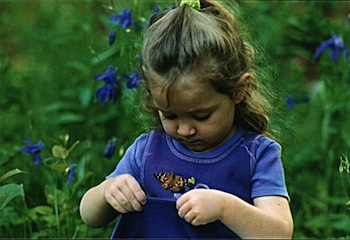 Happy weekend! Make it extra festive by planning some indoor or outdoor fun, winning free theater tickets or signing your munchkin up for summer camp... read more
Email event to a friend
---
To:
Thank you for your Munchkin Fun upgrade. Your image and/or video has been sent to our editors for review and will be published shortly. We'll send you an email as soon as your upgraded event is published (most requests are reviewed within hours). In the meantime, lot of Munchkin Fun fun to be had!
Add an event to the calendar
Browse the calendar for family-friendly fun
Help spread the word about Munchkin Fun
Email us feedback & suggestions
Thanks!
The Munchkin Fun team