10 things to look for in an early childhood program
An early childhood education can be a lasting gift for munchkins and their families, but finding the right school can be overwhelming. We spoke with Cari Altman, Director of Admissions at Temple Beth Am Day School, about 10 things to look for when choosing an early childhood program...
1. Accreditation. Accreditation can be difficult to earn and maintain, and is important for ensuring standards. Temple Beth Am Day School is accredited by the National Association for the Education of Young Children (NAEYC), which dictates low student-to-teacher ratios, strict safety standards and a minimum level of education for all teachers.
2. A well-defined curriculum & daily schedule. Schools should outline the type of curriculum they use –Montessori, play-based, etc– so parents can understand what the teaching style will be. Beth Am follows a play-based curriculum that has units of study throughout the year. Even the youngest students learn about things like health, weather, farm animals and trucks & transportation. The daily schedule incorporates active and passive time for imaginary play, developing communication skills with adults and peers, exploring the world and celebrating American and Jewish life.
3. A timely response & interactive school visit. Schools should respond quickly to your request for information. If you're having a hard time getting someone to talk to you about a tour, it may be an indicator that it will be hard to get someone to talk to you about your child. Parents should also visit the school before enrolling in order to be sure they can visualize their child in the school's environment. This way, they'll be a much higher likelihood that the class is full of students that will be successful in the classroom.
4. Discipline policy. Schools should have a clearly defined and communicated discipline policy. Beth Am uses a variety of positive discipline approaches, including Conscious Discipline, which promotes redirection, verbal cueing and behavior modeling.
5. Indoor & outdoor play areas. Spaces should be well defined, safe and frequently maintained. Each of Beth Am's classrooms is divided into purpose-driven centers – areas like "dramatic play," "reading & library" and "fine motor/manipulatives." Playgrounds are shaded, have age-appropriate equipment and lots of space for group-initiated social play.
6. Security. Schools should have an established procedure for visitors. Beth Am maintains a full-time security director, has cameras all over campus and requires visitors to present identification (which is swiped through the sexual predators database) and wear a photo ID badge while on campus.
7. Parent communication. Parents need to know how information about their child's development will be shared. Beth Am has three teacher conferences throughout the year, presents parents with developmental progress reports, emails pictures and sends home monthly classroom and weekly school newsletters.
8. Program flexibility. Every family has different programming needs – does the school offer a half-day? Whole day? Early and/or after care? Beth Am offers full and half-day options for three or five days a week as well as early and after care, dependent on the age group.
9. Health/Wellness policy. Schools should have a policy about sick kids. Beth Am has a registered nurse on campus and requires children to be fever-free for 24hrs without medication in order to be in school. While Beth Am is an allergy-aware campus, it is also mindful of serving healthful snacks in the classroom and at school events
10. School community. School should extend beyond the classroom. There's a real community aspect about being in school at Temple Beth Am Day School. There are grade-level dinners, an active parent teacher organization, family movie nights, parenting education programs and a buddy system for new families. Engaged parents are showing their kids the importance of creating relationships and actively participating in a community.
Ready to hit the playground running? Learn more about Temple Beth Am Day School's early childhood program by calling 305-665-6228x112, emailing caltman@tbam.org or logging onto www.tbam.org/openhouse to see upcoming Admissions Open Houses.
Temple Beth Am Day School: 5950 N Kendall Dr, Pinecrest; 305-665-6228; tbam.org/dayschool
---
---
Share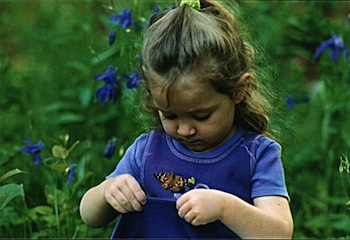 Happy weekend! Make it extra festive by planning some indoor or outdoor fun, winning free theater tickets or signing your munchkin up for summer camp... read more