5 things to before giving birth
Nursery checklists are a dime a dozen, here are five random things to do before birth that will keep you sane(r) and happy(ier).
Beautify
Shellac your nails, touch up your roots, get a haircut, wax anything you'd like waxed, get your teeth cleaned – in short, beautify, beautify - this might be your last shot for a few weeks and a well groomed head of hair can do wonders for the self-esteem when you haven't slept in a week.
Load up your DVR
Turns out newborn care involves a fair amount of sitting around the house with minimal brainpower – hello reality TV! Load up your Tivo, Netflix, etc with anything you've heard might be good. A mix of 30 & 60-minute shows and longer movies is optimal.
Write Right
Writing thank you notes is (hopefully) a post-birth inevitability. Load up on stamps, stationary, mailing labels & anything else you might need to get your new "work" done.
Announce Prep
If you're planning to send out birth announcements, the more advance work you can do the better. Pick a design (we like Tiny Prints & Minted), gather names and addresses and check in with your parents & in-laws for names & addresses of anyone they'd like to include
Buy Magazines
We love a good gossip magazine for a breastfeeding read, pumping session or afternoon zone-out (turns out munchkins sleep a lot in the beginning). Insider tip – bring
Got some advice for other moms to be? What did you do to stay sane in the first month or so? Comment below!
---
---
Share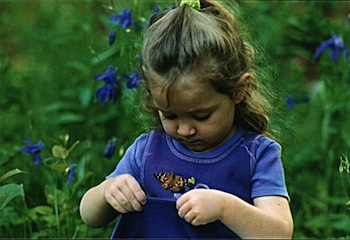 Happy weekend! Make it extra festive by planning some indoor or outdoor fun, winning free theater tickets or signing your munchkin up for summer camp... read more