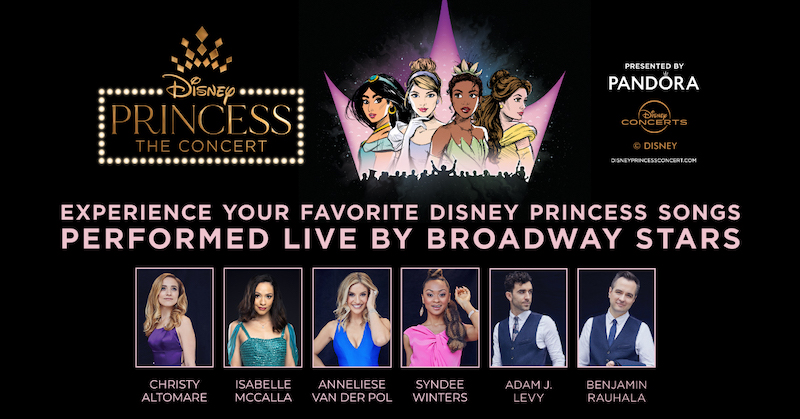 WIN 4 FREE TICKETS TO DISNEY PRINCESS THE CONCERT
Friday, Nov 11 at The Mahffey Theater
About the Show
For the first time in forever, a quartet of Broadway and television icons will come to Mahaffey Theater to celebrate the beloved songs that have been the soundtrack to our lives in Disney Princess – The Concert! Your every dream will come true as larger than life animation and theatrical effects immerse you in pure Disney magic, while the acclaimed Broadway stars sing the music of every Disney Princess and share their exclusive, hilarious and heartfelt behind-the-scenes stories from their time on the stage and screen. We invite you to dress up in your favorite royal attire and share the joy with your loved ones. Be part of our world at Disney Princess – The Concert, presented by Pandora Jewelry. Click here for info & tickets.
*This production features Broadway performers appearing as themselves. Costumed Disney characters do not appear at this event.