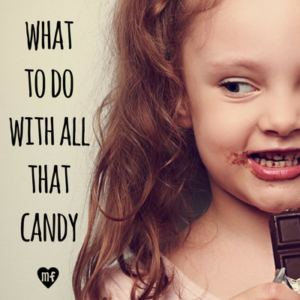 Dentists nationwide "buy back" Halloween candy from children in their communities and then send the candy to U.S. Military deployed in combat through Military support groups. The Buyback removes excess Halloween candy from kids while supporting our troops! Contact us to add your buy back location!

Important note: It's imperative that you call ahead. Many dentists set certain buy back rules, like a maximum amount of candy, or specific drop-off hours. Get the details before you go!

Sign up for our newsletter & get top picks for family fun every week!
BROWARD
Caponera Orthodontics, Plantation
Phone: 954-791-6510
Sawgrass Dental Arts, Coral Springs
Phone: (954) 757-6644
Journey Kids Dental, Ft Lauderdale
Phone: (954) 727-9865
Brian P. Rask, DMD. PA, Pompano Beach
Phone: (954) 782-1864
A Perfect Smile, Miramar
Phone: 954-442-0006
MIAMI
Orthodontics Only, Miami
Phone: 305-598-3384
KB Smiles, Key Biscayne
Phone: (305) 361-8695
PALM BEACH COUNTY

Norton Dental Arts, Delray Beach
Phone: (561) 278-0362
Cooper Orthodontics, Royal Palm
Phone: (561) 790-0319
Fara Bender DMD Pa, Lake Worth
Phone: (561) 433-5544
Simon Orthodontics, Wellington
Phone: (561) 333-3055
ORLANDO
Magnolia Dental, Orlando
Phone: (407) 205-9585
Pediatric Dental Group, Winter Park
Phone: (407) 737-7767
Dillard Street Dental, Winter Garden
Phone: (407) 656-3334
Pediatric Dentistry of Central Florida, Maitland
Phone: 407-628-2286
Kidz Choice Pediatric Dentistry.com, Orlando
Phone: (407) 422-2617
TAMPA
Randall A Diez, DMD PA, Tampa
Phone: (813) 874-5869
Staves Pediatric Dentistry, St. Pete
Phone: (727) 526-5900
Dental Wellness of Westchase, Tampa
Phone: (823) 855-2273
Monticciolo Family & Sedation Dentistry, New Pt. Richey
Phone: 727-807-2273
Finally, don't forget about your local soup kitchen, homeless shelter, food pantry, or nursing home. Many take donations of unopened candy. Call to find out if they accept treats, which your kids can deliver with a smile.