Thanksgiving is the ultimate cooking holiday. Fill your time in the kitchen with giggles, creativity and lots of special memories with these four munchkin-friendly recipes…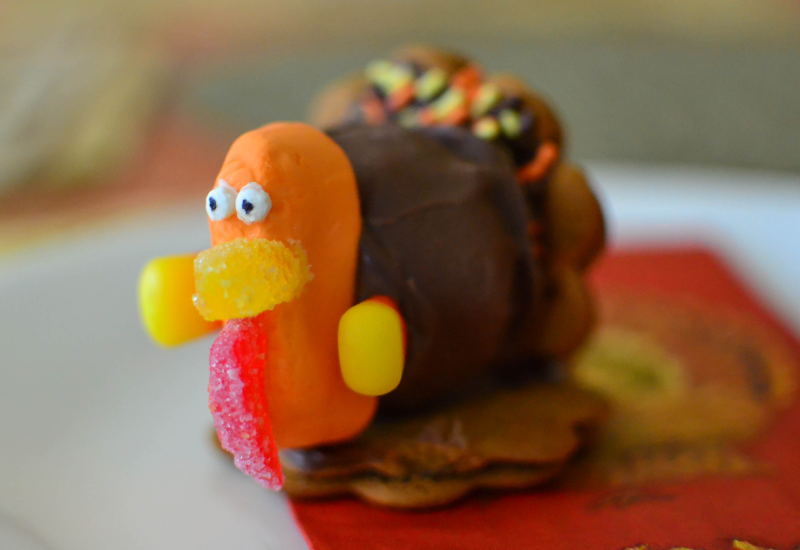 Apple Turkeys. These sweet treats double as centerpieces and healthy(ish) desserts.
Pumpkin Pie Fudge. Is there anything better than fudge? Spice up your holidays with this seasonal twist.
Oreo Turkeys. This might be our favorite kind of turkey ever. Munchkins will love making them almost as much as they love eating them.
Candy Pretzel Turkey Bites. A little bit salty, a little sweet and a lot of yumminess.