2022 Summer Fun Guide
Summer is HERE and we couldn't be happier! Here's to 12 weeks of lazy mornings, lingering giggles and family adventures. Make the most of your time with our 2022 Summer Fun Guide, presented by Jumpin' Fun Inflata Park.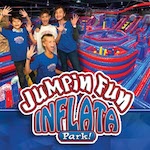 Jumpin' Fun Inflata Park. Jumpin Fun Inflata Park is the ultimate place to have fun and celebrate any occasion with great parties. With almost 20 attractions and fun areas of play – including our AirRider Zip Rail Coaster – you are sure to find something fun to do for everyone in the family! Click here for details.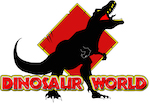 Dinosaur World. FOSSIL DIG NOW REOPENED! Dig for fossils and pan for real minerals and gems. See the museum and the animatronics, in addition to over 200 life size model dinosaurs in an outdoor setting! Pack a picnic lunch and dine with the dinos, then play on the playground! Click here for details.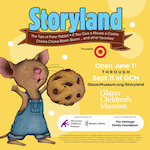 Glazer Children's Museum. Step into storybooks in Storyland: A Trip Through Childhood Favorites™ at Glazer Children's Museum! Storyland brings 7 children's books to life in three-dimensional bilingual play spaces that engage visitors in storylines and literacy activities that lead them to discover that it's never too early to develop a love of reading. Click here for details.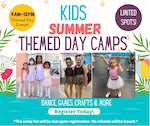 Armeta's Grand Jete Studio. Come and celebrate the summer at GJD. Where dancers will discover and celebrate their unique gifts through dance, music and fun. Campers will have a blast dancing, tumbling with fun crafts and activities that go along with each theme! See you at the Studio!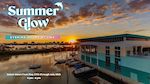 Clearwater Marine Aquarium. Join Clearwater Marine Aquarium for a summer celebration with extended evening hours, live entertainment, family-friendly activities, festive food, drinks and the sparkling views of the water and float away on free boat tours every Thursday, Friday and Saturday from May 27 through July 30. Experience a different atmosphere throughout the aquarium and watch as the rescued marine animals interact in new ways. It's the summer of peace, love and dolphins. Celebrate with us during Summer Glow evening hours at CMA!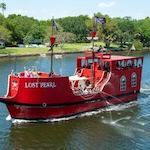 The Lost Pearl. Come aboard the Lost Pearl's interactive pirate ship in Tampa and enjoy swashbuckling activities, water cannon fun, and a bar that's free at sea for everyone! We offer cruises for all ages, including pirate adventures, sunset cruises, and special event & holiday cruises. Click here for details.