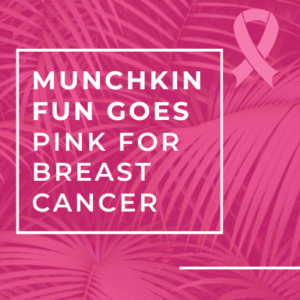 Breast cancer is the second most common cancer type in women (after skin cancer). In 2022 approximately 290,560 people will be diagnosed with breast cancer, and an additional 51,400 cases of ductal carcinoma in situ (DCIS) will be diagnosed in women. If you or someone you love is concerned about developing breast cancer, has been recently diagnosed, is going through treatment or is trying to stay well after treatment, it's important to know there are resources to find the help you need.
Why is breast cancer screening important?
According to breastcancer.org, Mammograms are the most important tool doctors have to screen for breast cancer as well as to diagnose, evaluate and monitor patients who've had breast cancer. Safe and reasonably accurate, a mammogram is an X-ray photograph of the breast. The technique has been used for over 50 years. For women at average risk, screening mammograms should be performed annually beginning at age 40 to check the breasts for any early signs of breast cancer. If you have a higher risk of breast cancer, you and your doctor may decide to start mammograms at a younger age.
Mammography Resources
National Mammography Day is October 21, 2022. Mammograms are a hugely important aspect of Breast Cancer Awareness Month. During this day women are encouraged to attend Mammography screenings as part of the defense against developing breast cancer. According to the CDC, cancer is the second biggest cause of death among Americans. Breast cancer screenings and exams are crucial for early detection and treatment.
Mammography Facility Database. The Mammography Facility Database is updated periodically based on information from the three FDA-approved accreditation bodies: the American College of Radiology (ACR), the state of Arkansas and the state of Texas.
Florida Breast and Cervical Cancer Early Detection Program. Also known as the Mary Brogan Breast and Cervical Cancer Early Detection Program, this program makes it easy to get doctor-recommended breast and cervical cancer screenings. Screenings are free or low cost if you meet program eligibility requirements. There are many BCCEDP sites located throughout Florida.
Free Mammograms in Florida. This is a regularly updated list of clinics and facilities that provide free mammograms and other diagnostic procedures for women at little or no cost.
Get your free Mammography 101 Resource Booklet.  Mammograms can be stressful and even a bit scary. But you can prepare yourself with critical information before you get a mammogram. The free resource, Mammogram 101, answers what you should do before, during, and after your mammogram screening. Courtesy of The National Breast Cancer Foundation, Inc.

Get Involved!
Oct 21, 2022: National Mammography Day