Nothing says PARTY like cake, goodies & easy access to planning. Throw your best bash yet with our go-to guide to Tampa Bay vendors & venues! Add your business here to be included in our Tampa Bay, FL party venue and planning page!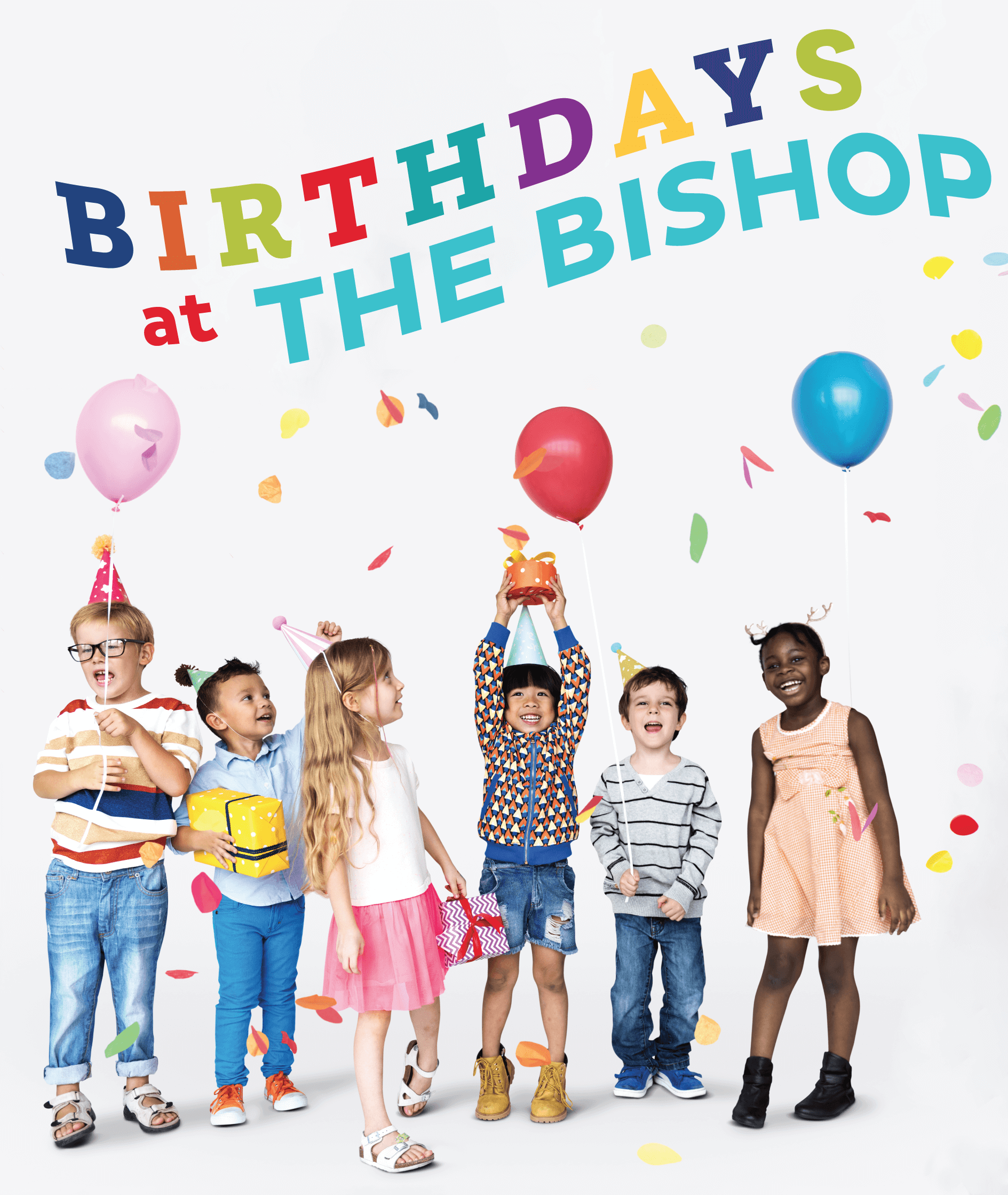 The Bishop Museum. Celebrate your birthday at The Bishop! Our two-hour themed parties include pizza, drinks, a custom cake, themed favors, and a costume parade through the Museum with themed clothing provided! Be a magical mermaid, an adventurous astronaut, or even a dino-mite dinosaur! Includes: All-day Museum Access for the birthday child and 15% discount on an all-day Museum Pass for children and adults! Click here for details.
Florida Foam Factory. It's not just foam, it's a party!  We bring our professional foam-making equipment right to your event and fill an area up to 40 x 40 feet and up to 6 feet high with cool, clean, refreshing allergy-free foam. We bring music and lights for evening parties! Click here for more details.

Humane Society Tampa Bay. Come and celebrate your child's birthday with their friends at the Humane Society of Tampa Bay! Friends and family will have a fantastic time and it benefits our homeless animals in need, too!We've got two fun-filled packages that are perfect for creating a memorable experience for years to come. Perfect for people who want to… Party like an animal! All party packages are CDC-compliant. Social distancing & face masks required. Silver Party (15 children | ages 5–16): $350. Gold Party (25 children | ages 5–16): $400. Click here for more info!
Southshore Bounce. Southshore Bounce brings FUN to any event! From Birthdays, Graduations, Holidays and more, our family-owned business is delivering FUN to Tampa Bay! Choose from our wide array of bounce houses, waterslides, cotton candy machines and more! Embrace every celebration! Parties with Southshore Bounce will make memories that last a lifetime! Book directly from our website, call or text us to reserve your fun TODAY! Click here for more info!
TreeHoppers. Celebrate your birthday mixed with the perfect amount of adventure at TreeHoppers! You'll get a private 30-minute orientation to the course after being fitted into your safety equipment and gloves. You'll then be able to experience up to 8 different courses with over 100 aerial elements. After tackling some courses, relax in your private covered pavilion — perfect for cake and pizza. Click here to get info & book today.